The professional enrichment programme (PEP) for teachers is a regular feature at Spring Dale which is done under the aegis of "Education Foundation". To continue with the teachers enrichment programme, this year, an interactive workshop was conducted at The Gomti Nagar Premises on May 18 & 19, 2023 by an eminent educationist Mrs. Tamanna Raza whose expertise and skills are unparalleled. She conducted a session to strength the application of phonetics and its effectiveness in order to develop reading skills in the formative years of the child's growth. Some valuable and practical suggestions were shared by the resource person followed by hands on activities done by the teachers taking these classes.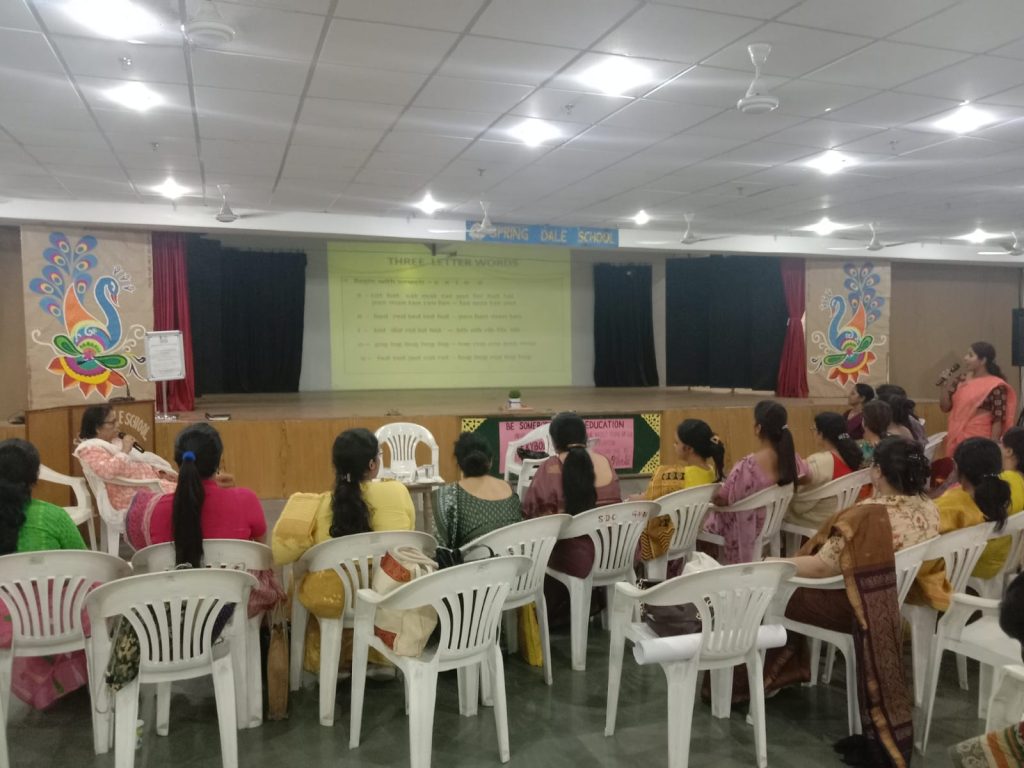 The Day 2 of the workshop focused on the most important aspect in these classes- The story telling. A lively presentation of the story 'Little Red Riding hood' was given by Ma'am Tamanna followed by an interesting story narration spruced up with props, enactment and an effective dialogue delivery.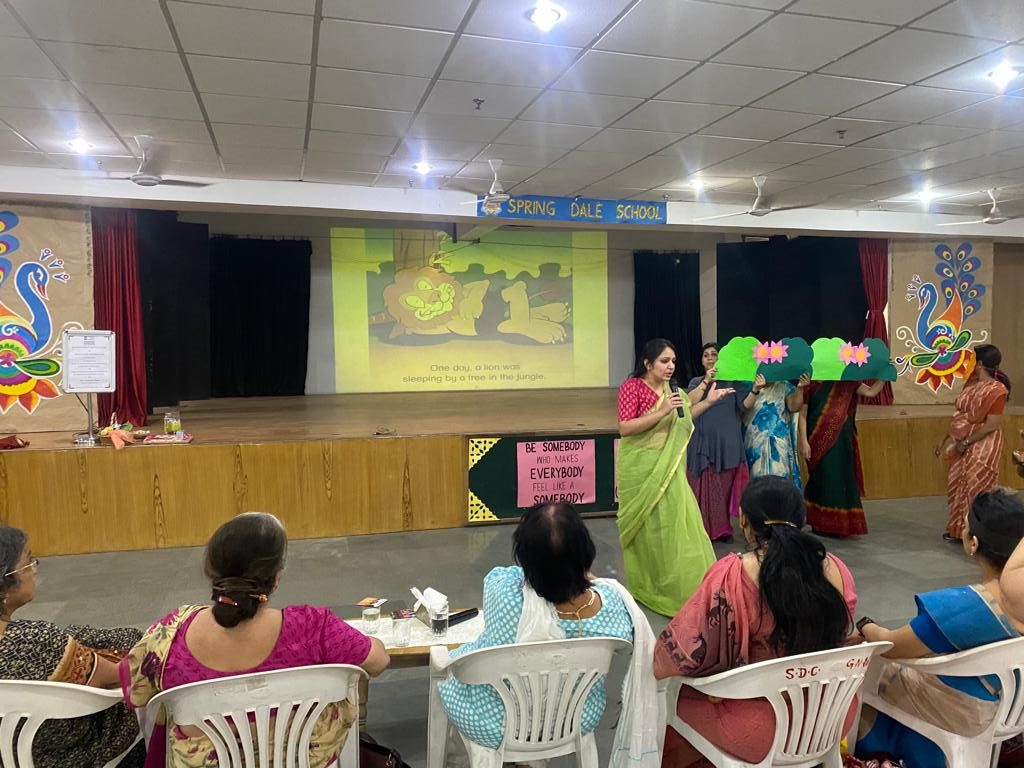 The fun, laughter, surprise and expressions seen on everyone's face was an indication of their contentment. The workshop had so much to take home for each and every participant.
Summing up the feedback of some teachers, the workshop was;
"Innovative and informative" ; "Beautifully executed workshop"; "Well invested time"; "Mesmerising and Captivating"; "All in all we learnt how to make learning fun and ensure that children enjoy the learning done in school happily".