Remembering their founder father, Late Sir B.S.Sood in the best way possible
each year, Spring Dale Institution, on 24 September mark the day as, Felicitation Day, by honouring the hard work and academic success of their students along with acknowledgement for the young athletes who with their perseverance, reached the National Level.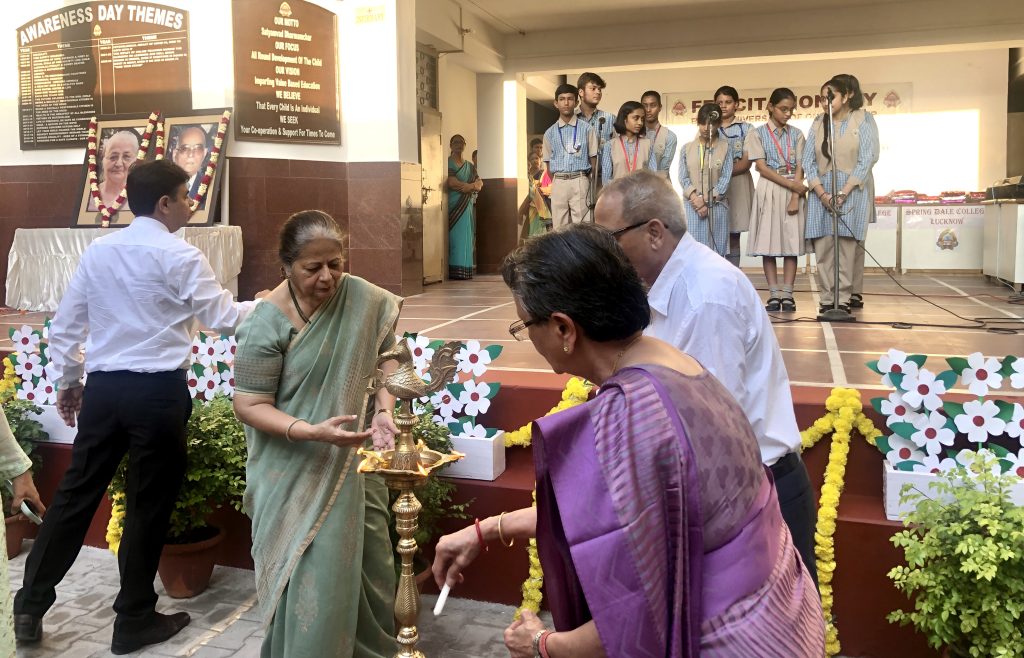 This year too the school campus was a buzz with the bright students and their
proud parents. Invoking the Gods in Prayer, the lamp of knowledge and light
was lit by the parents of the proud Toppers, the Chief Guest and the gracious
members of the Spring Dale Management committee.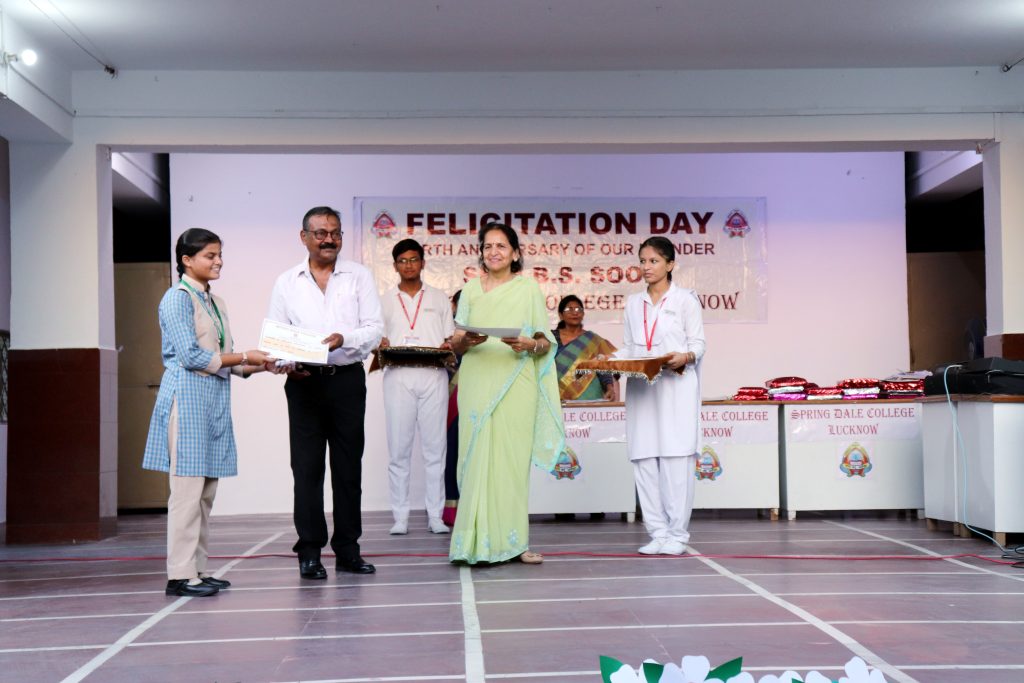 The chief guest, Mr. Saurabh Muherjee, a renowned and learned media figure, presently Assistant General Manager (RMD) Times of India, graced the occasion by his presence. The SDC banner fluttered an edge higher with names of each 90% and above being announced.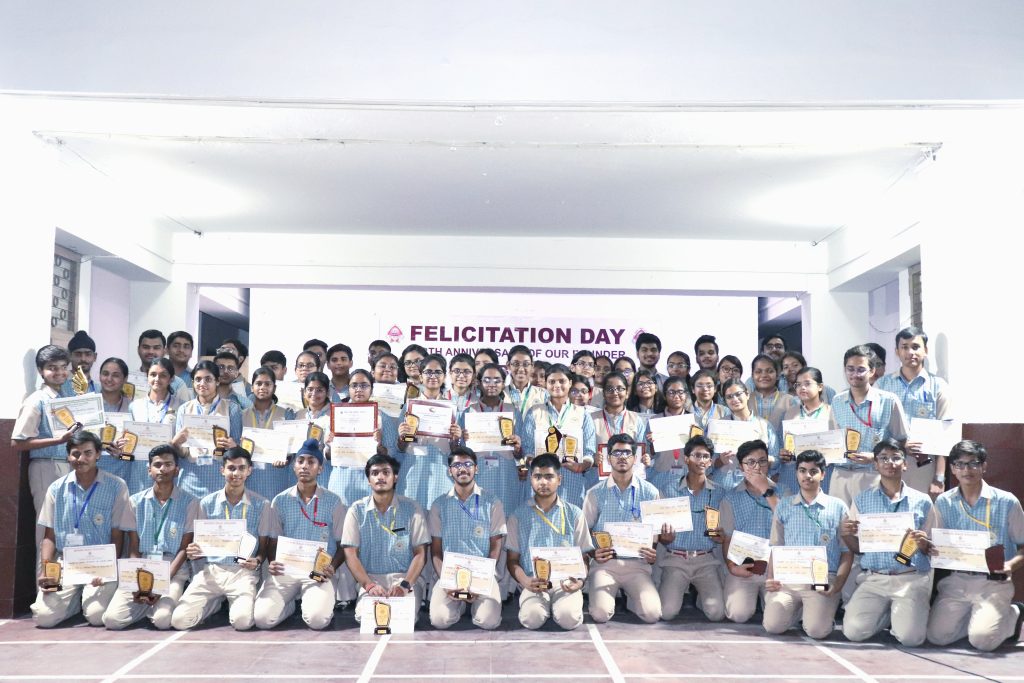 Almost 187 students being awarded with a Merit Certificate and Trophy each. 'Boury Smiriti Award', the highest award in the academic excellence was also given to the ISC and ICSE toppers. The coveted marks of the ISC Toppers, Agrini Ratna – 95.5 % and Vipul Srivastava – 95% along with the ICSE Toppers Inaaksha Srivastava -98.6%, Akshara Valecha -98.2 % and Kushal Singh – 96.2% were acknowledged with the deserving thunderous applause.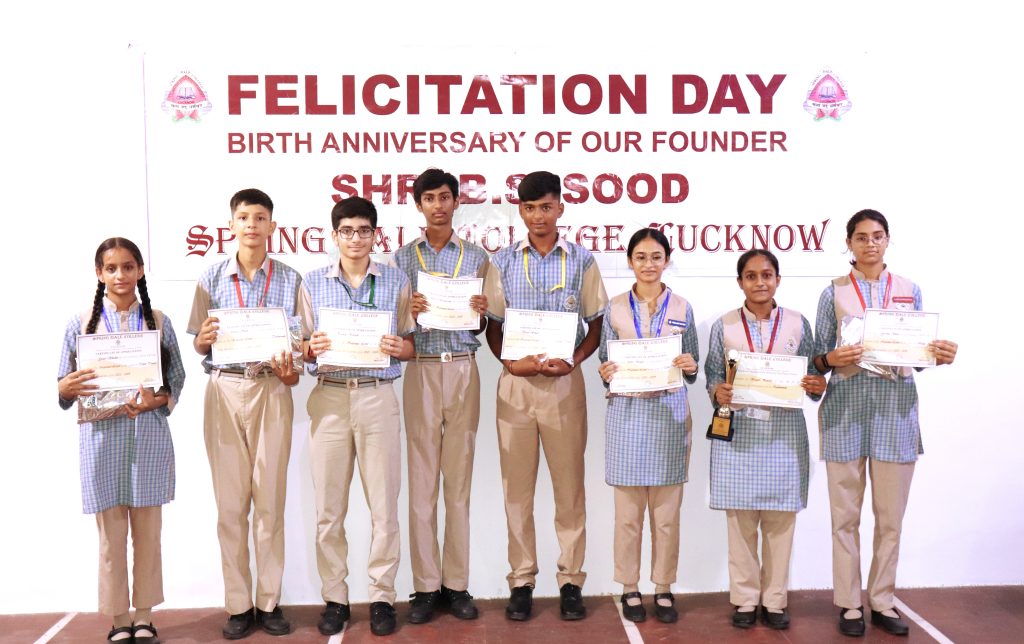 Working dedicatedly towards healthy bright all-rounders, we proudly
announce that 19 Spring Dalians would be the representives to the National level Sports for CISCE-UP/UK. Three times gold medalist at National level, Kunjal Pandey also received the 'Rajeshwar Chandra Middha award' the highest award, specifically for any of the sports achievements. Adding in the list of National Sports achievers of Spring Dale, Rudrakshi Dhyani, has bagged the bronze at National level karate Championship, till the recent update.
The school choir aptly concluded with the congratulations 'Song'.