Lending a helping hand in whatever way we can, to whomsoever we can …. Is not just what we owe to the society we live in but by doing so we make our own
self and others happy.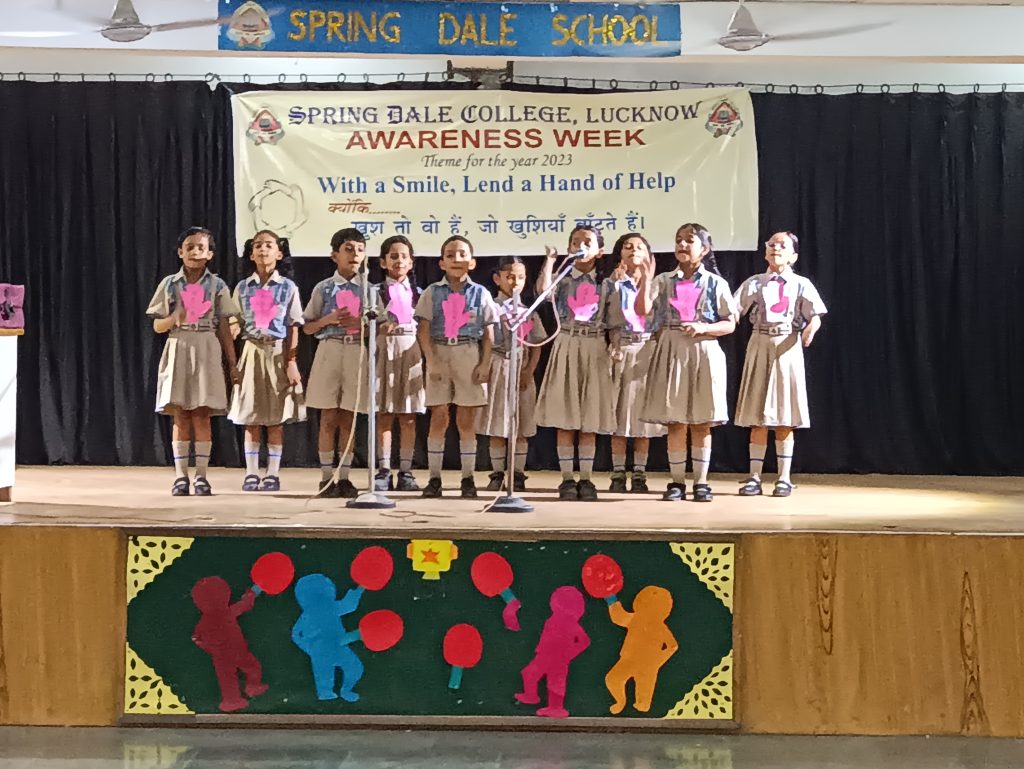 Once again we at Spring Dale are on our mission to honour ant pay homage to our esteemed founders, the great visionaries – Sir B.S. Sood and Ma'am Krishna Sood. The week started on 18 th of July and the topic of deliberation this year was 'With a smile lend a hand of help… Kyun ki khush to woh hain jo
khushiyan bantte hain…'
'Little acts of kindness, little words of love, make the earth an ocean and the heaven above'. Small acts of care and concern by the students for people around us who are in dire need came out as the foremost duty and desire for being happy individuals. During the brain storming sessions students came up with various ways in which they could be of help to the society.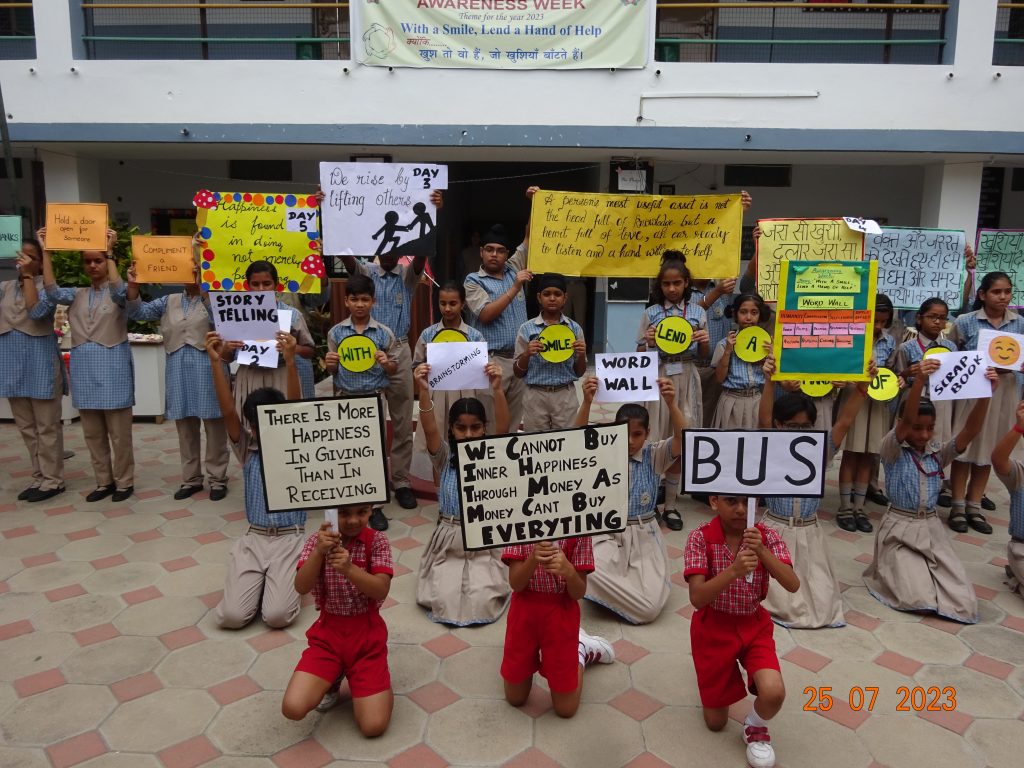 Making the senior citizens tech savvy, teaching and sharing skills with the helper's children, helping parents and grandparents with day to day chores, creating awareness regarding recycling and reducing carbon foot prints (buying refills only instead of whole body) were small examples of the initiatives taken by children. They thought of the action plan to execute their ideas which continued for the week. By the end of the week they felt happier, contended with a pledge to continue with their initiative. How to bridge the gap between the haves and the have – not is what one needs to ponder upon, was suggested by Prof. Atul Sood from JNU.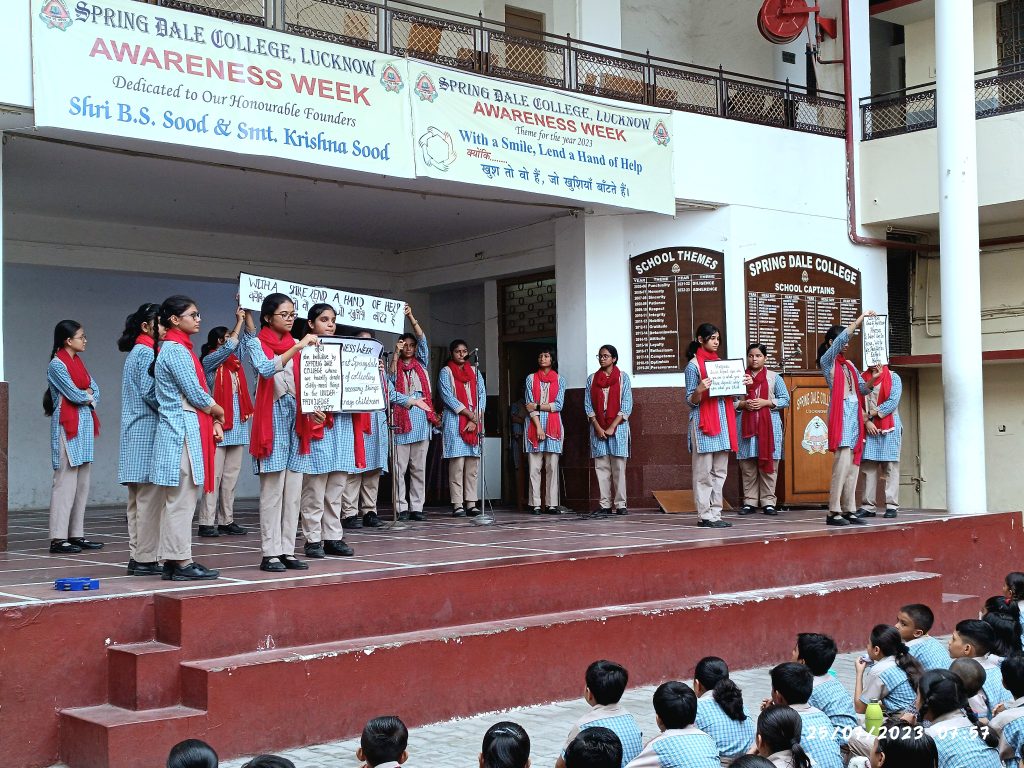 July 25, was the concluding day of the week which is the death anniversary of our Founder President Sir B.S. Sood. The Nukkad natak written and performed by the students conveyed the message that true happiness for self lies in lending a hand of help and bringing happiness to others. The meaningful song 'khush hai who yahan jisne banti hain khushiyan' created a ripple effect of positivity amongst the students and staff resonating the theme 'With a smile lend a hand of help… Kyun ki khush to woh hain jo khushiyan bantte hain…