About the Award
This award is being instituted from academic year 2021 – 2022 onwards in memory of Prabhash Sharma, who completed his K12 education from Spring Dale College. Since he had culminated his academic tenure as the Head Boy for the academic year 1996 – 1997, this award is being dedicated to students who assume the role of Head Boy and Head Girl from this year onwards.
The award carries no specific conditions except that the tenure must be completed fully by each of the recipients, with utmost degree of sincerity, diligence and humility. The eligibility of the awardees must be approved by the school management. The award consists of a one-time cash grant of Rs 5000 and will be awarded directly to the candidates/their respective guardian/s via the school.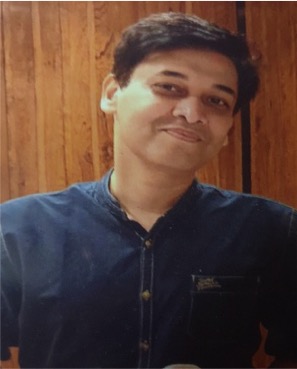 Prabhash Sharma (13th Nov 1979 – 18th May 2021) was an alumnus of Spring Dale College from 1982 – 1997. He excelled in many disciplines throughout his school life, with special interest in General Knowledge. Prabhash was among the most popular persons at school and a very amicable, but at the same time very simple personality.
This award is to remind the generations to come at school of how a humble and unassuming leadership style can result in a multitude of lifelong relationships. In the post millennial world, where life goes on at the speed of thought, ability to take people along instantly by putting oneself out of the way is what Prabhash used to do innately. This not only got him collaboration but also a large number of friends for life and zero detractors. It's impossible to be on the good books of every one of the seniors, juniors, peers and teachers simultaneously. Yet, what Prabhash has shown to us all that it is easily possible just by treating everyone with respect, giving space to opinions and opening your heart for friendship whichever way it comes from.
This award is to encourage the future alumni of Spring Dale College to lead and thereby live in harmony and be remembered for strength rooted in humility.