The pre-primary and primary staff of Spring Dale Institutions on 23rd May 2022 received an enriching training from the well-equipped training crew of View Sonic.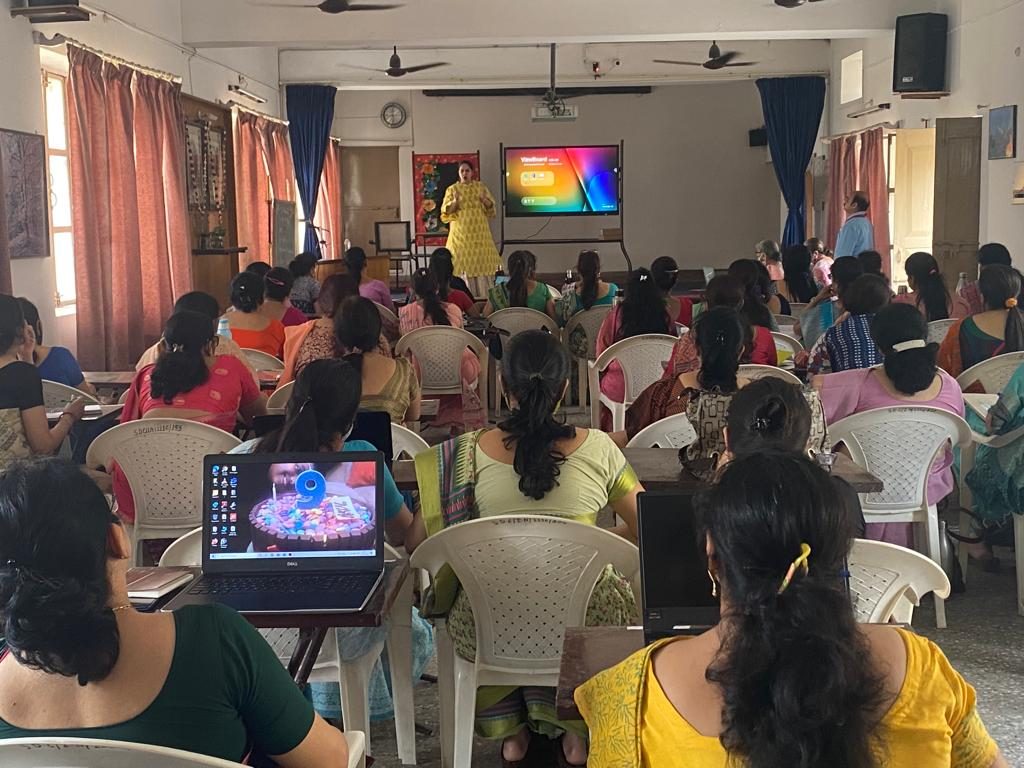 The installation of View Sonic View boards in our classrooms at SDC opened way to further integrate latest technology with time and tested teaching practices. The expertise and experience of the staff reached a level higher after being introduced to the innumerable features of the View board which comes equipped with AI technology in many tools.
The software integrates all video conferencing modes along with in built access to YouTube, Google and flawless student participation mode to name a few.
The software not only allows the teachers to create their own resource bank but also to access the resources which have audio, video, images, teacher's voice and other features as a part of it.
The training opened up the expressway to live share their content via live streaming also.
The exercise proved to fine tune the present methodology with future requirements.
The session ended with an online quiz which also allowed the teachers to reiterate the knowledge gained.