Students being home confined for a very long time seemed to be very desirous and excited to come to school. They were completely settled and took delight in the school time, worked with guided and minimal instructions. No element of fear or anxiety was observed amidst them.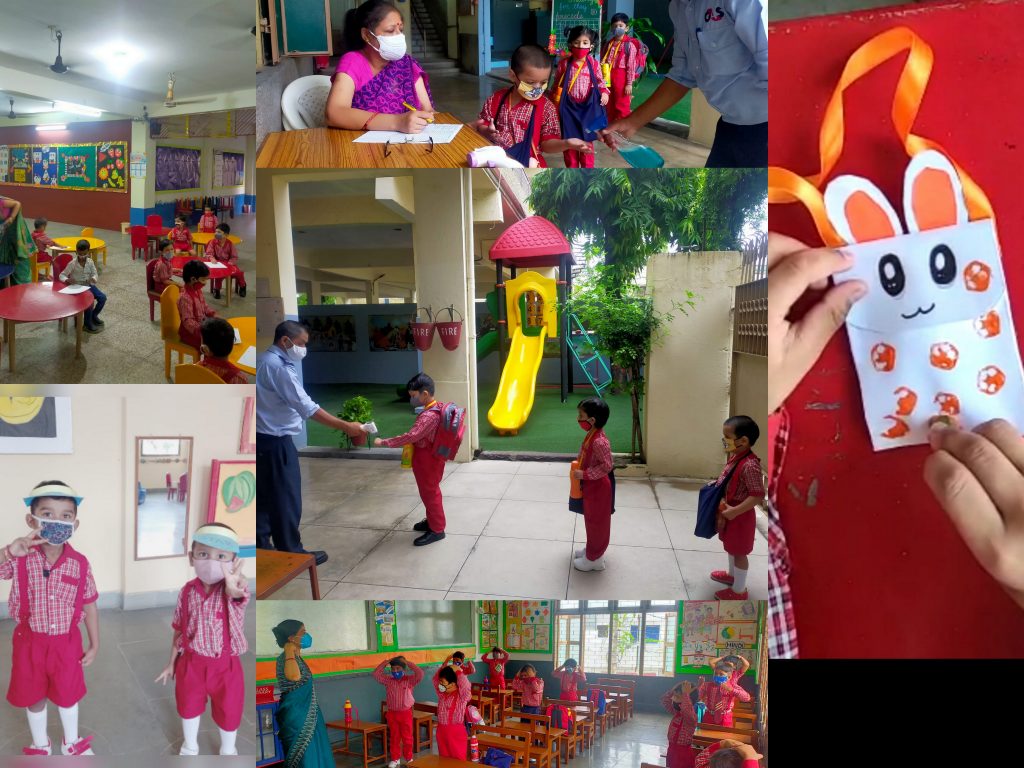 Parent's cooperation towards counselling and mentally preparing them was evident in their actions and overall time they spent in the school. Parents were supportive and showed great trust upon the school body.
A glimpse of their school time.