The Unstoppables
—not just a word but an attitude with all Spring Daleians.
Nature is an inspiration which guides us to keep progressing and changing. The rising sun , the cycle of seasons, the continuously ticking clock, the incessant flow of rivers all teach us to be unstoppable and so was our theme for the annual function this year 2022-23 celebrated on December 5, at K. D. Singh Babu Stadium.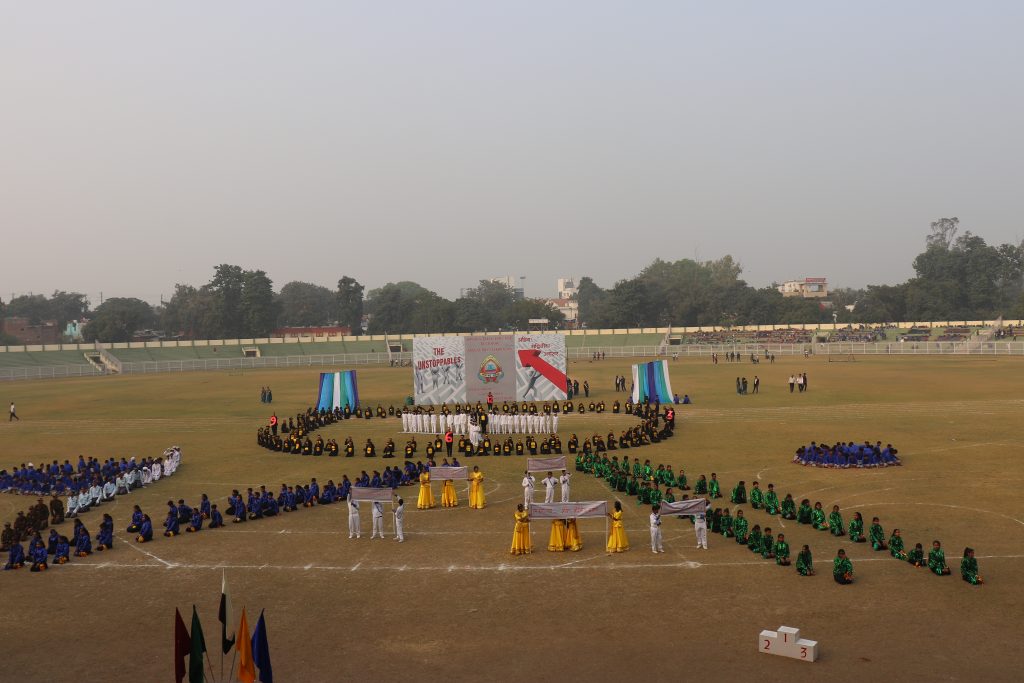 The Unstoppable –adig, advitva, agrasar.
The Surya Vandana worshiping the Sun God, the ultimate, the life giver was the head start to the program. The changing seasons were represented by the beautifully co-ordinated drills. The flowers representing the summers, the Umbrella showing Monsoon seasons and the peppy drill in red and white along with the jingle of Santa clause depicted the advent of another new year and the continuity there after. Himadari tung and Teri mithi main miljawa was a beautiful chorography showing valour and courage which is necessary for progress. The progress and prosperity of life is a combination of team work, cooperation, sharing and being in tandem with nature. The poignantly presented pyramid coordinated with the wheel of time, a testimony that time never stops and so don't WE. The WOW factor of the program was the articulately worded song rahenga hum…… and the Zesty dance to compliment the theme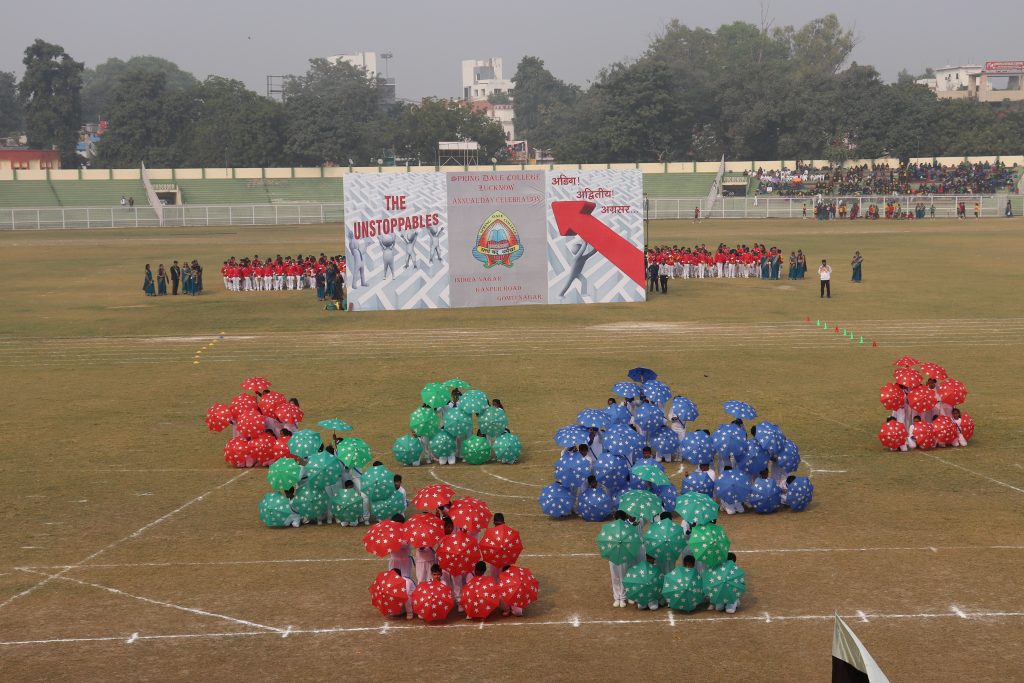 The fillers were the zestful races of the various groups and cheered by the audience. They enjoyed the grandeur of the whole show and applauded enthusiastically.
The presence of the Chief Guest – Shri Rakesh Kumar Pandey, District Inspector of Schools, Lucknow Inspector, Anglo Indian Schools, Uttar Pradesh, Guest of Honour – Mrs Reeta Singh, Associate Inspector, Anglo Indian Schools and Mr. Ajay Sethi, Regional Sports Officers, Lucknow motivated our performers and appreciated the phenomenal effort of the staff and students. The programme was also viewed by Doordarshan Director Mr. Prakash Misra.