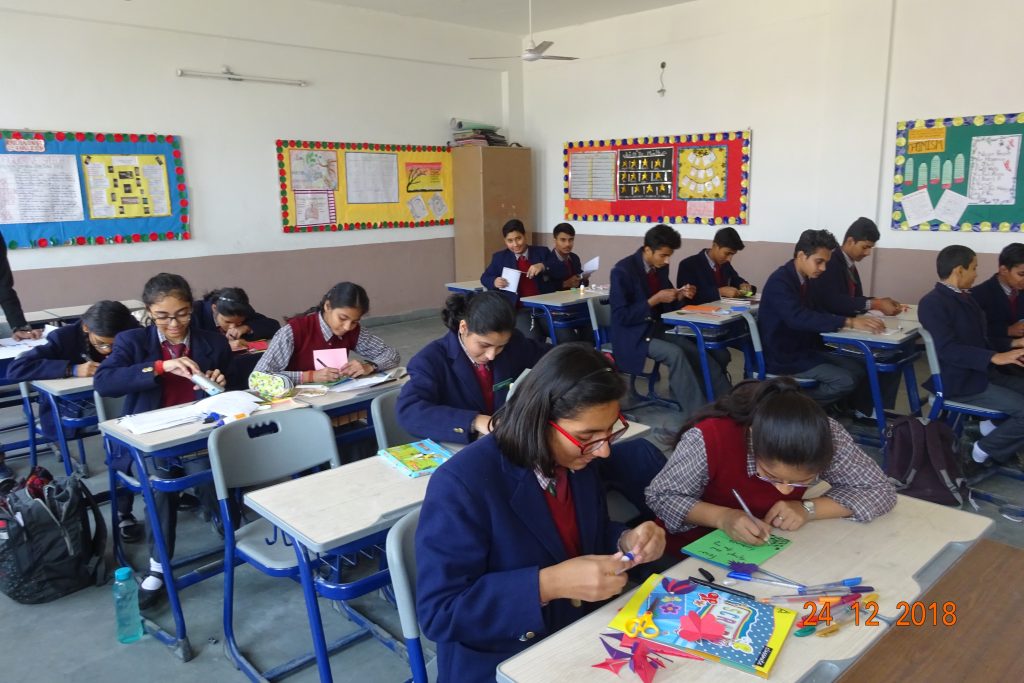 24th of December the birth Anniversary of our founder Director Ma'am Krishna Sood is celebrated as Roshni – The Annual Children's festival. The children marked the day by engaging themselves in various activities related to the theme – 'These are a few of my favourite…..'
A puppet show was setup by the teachers as kids of any age like to watch it. Some students showcased beautiful shading, poster making, collage and other craft items where as others enthralled everyone by the notes of their guitar and also through their singing. The little ones spoke about their favourite games and their favourite personality. It was fun to watch the kids making eatables without fire.
It was a day marked with celebration and fun.