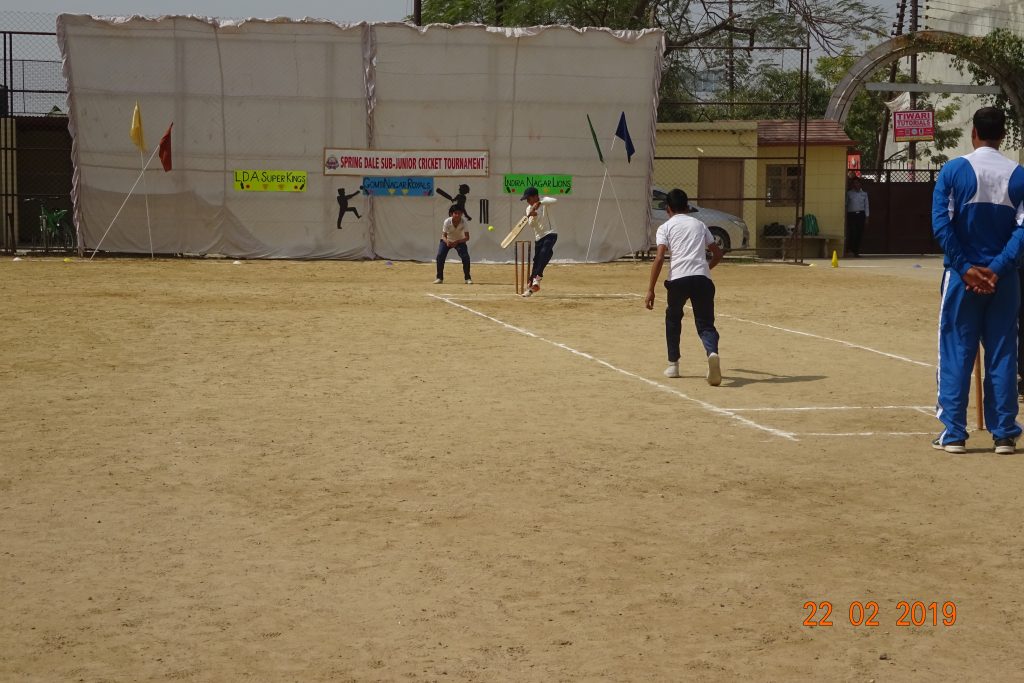 The Gomti Nagar Branch hosted the 6th Sub Junior Cricket Tournament on 22nd February 2019. Our young cricketers from the three teams got an opportunity to show case their talent on the field.
The three teams Gomti Nagar Royals, Indira Nagar Lions and LDA Super Kings set the ground ablaze with a flurry of sixes and fours. After playing the semifinals with LDA Super Kings, the Gomti Nagar Royals went on to play finals against Indira Nagar Lions. The players of both the teams put up an exceptional show of their batting and bowling skills and thoroughly entertained the audience, who were continuously cheering the players. The captain of Indira Nagar Lions, Ayaan Khan hit a flurry of sixes, took some good wickets and led his team to victory.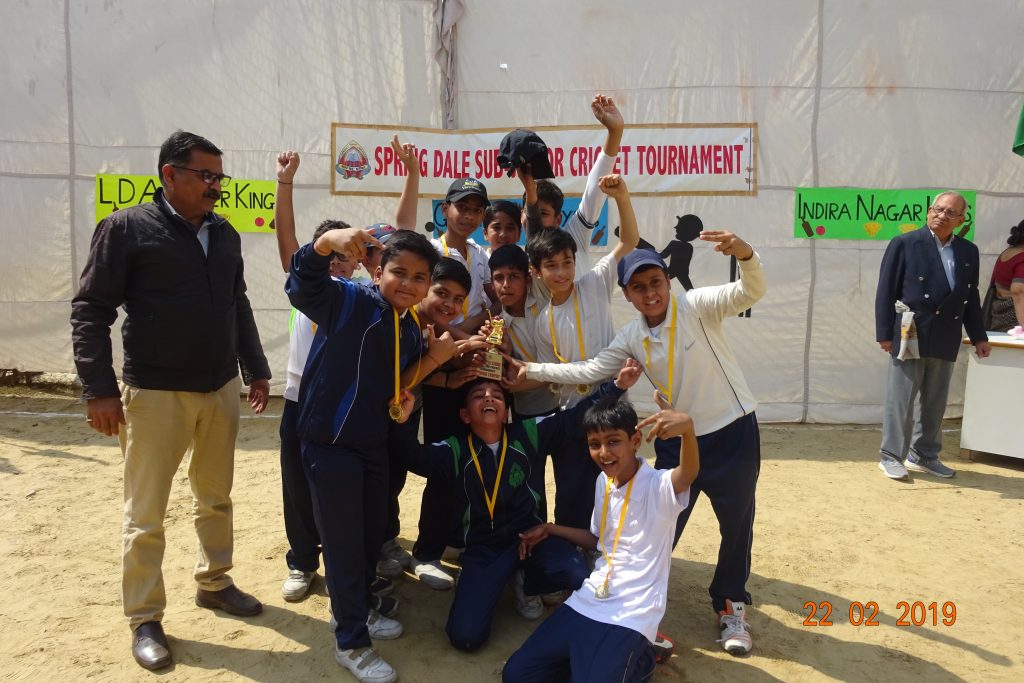 The title for the man of the match went to Ishan Rai of Indira Nagar Lions and the man of the series went to Rudransh Sharma of Gomti Nagar Royals who won this for the third year in a row.
It was really enthralling to watch the budding cricketers display their talent and their cricketing skills. All the three teams took the results in a sporting spirit and congratulated each other.